#TennisInTheSquare from 3rd July
Our free Wimbledon screenings are back for another summer serving up all the action from Centre Court live in the Square.
Snap up a deck chair and join us from Monday 3 July – Friday 14 July. We're not screening at weekends however be sure to grab a seat at One New Change Roof just up the road!
There'll be food and drink on offer from the restaurants and bars, as well as a different Shepherds Market street food market stall each day.
Here's our delicious line up of fab street food from around the world so you can get planning your lunch!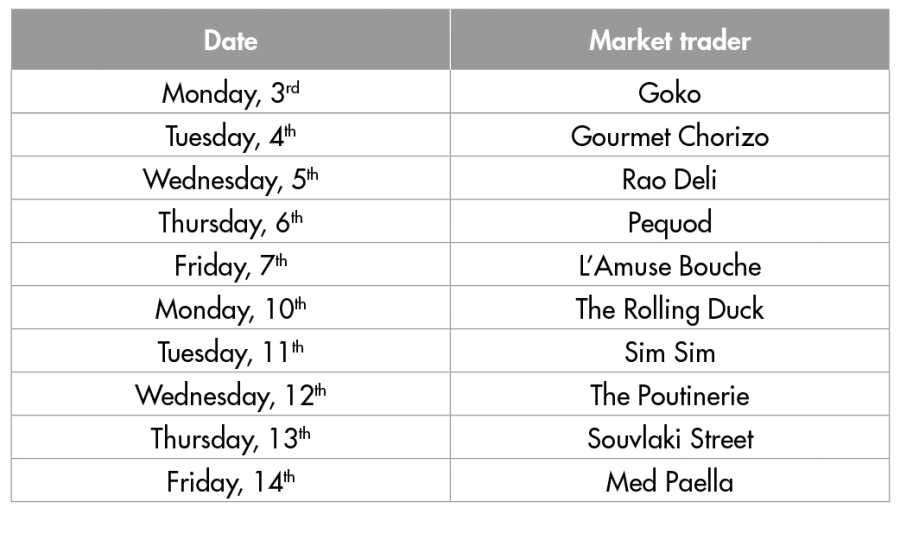 Do's & Don't

Maximum capacity - 400
The screenings in New Street Square will be Monday to Friday only.
Food and Drink - you can bring your own picnic to the square but visitors must dispose of rubbish in bins provided. Alcohol is allowed on the estate and visitors are encouraged to drink responsibly. Glass is not permitted.
Dogs are allowed but must be kept on leads at all times.
New Street Square has the right to remove and exclude anyone behaving inappropriately on the premises.
Retail units will allow washroom access for paying customers.